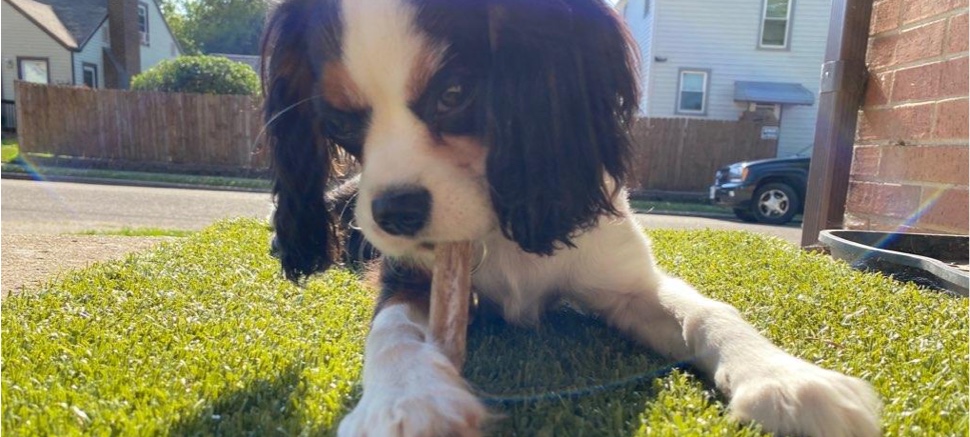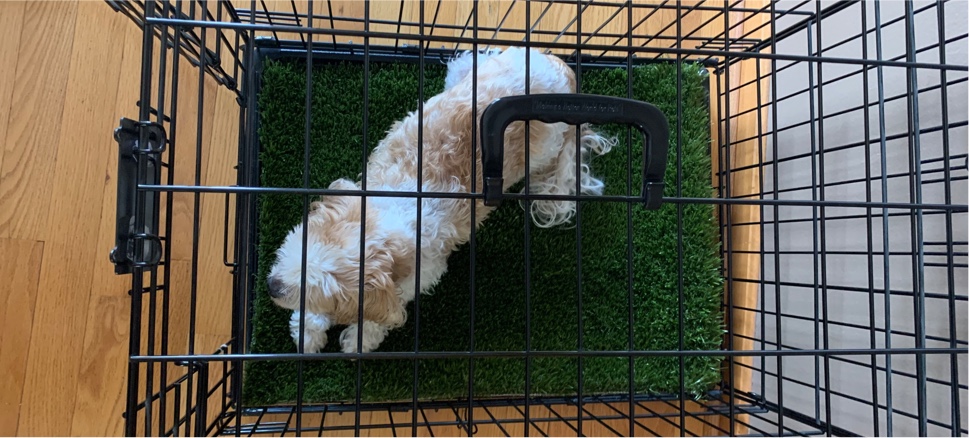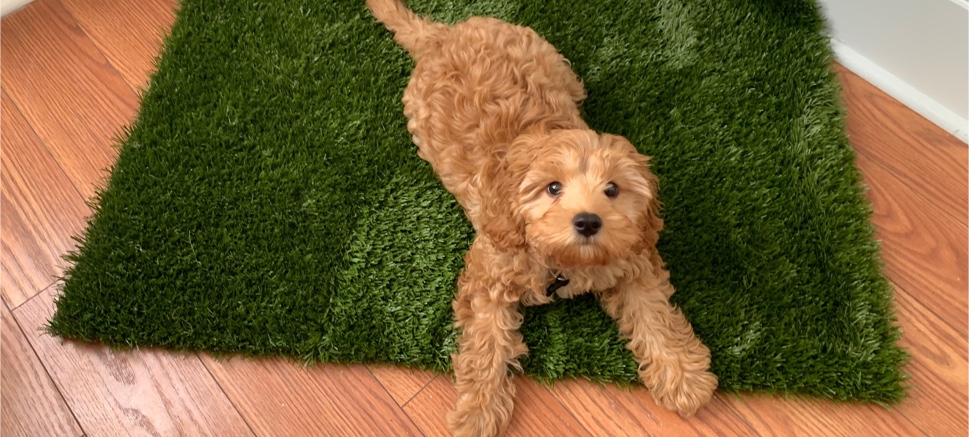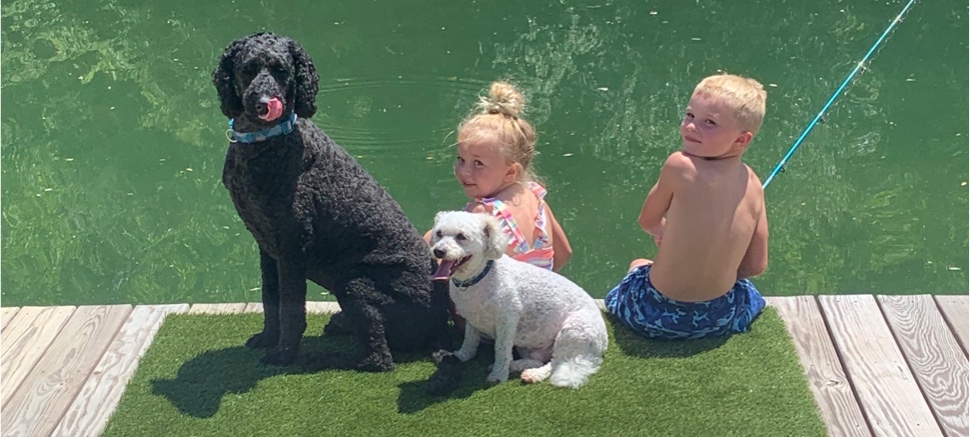 K9Grass Mats with Unbound Edges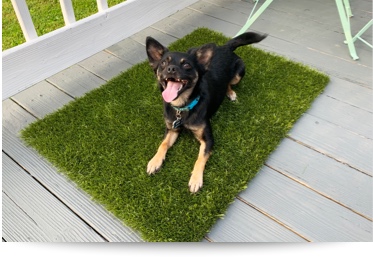 K9Grass® Mats with unbound edges are ideal for use in any space inside or outside the house, inside crates, kennels, and carriers, as well as for use as replacement grass in dog potties. Click Buy Now to select your size.
Buy Now
K9Grass Mats with Bound Edges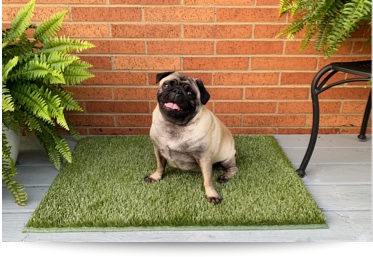 Bound edges on our K9Grass Mats provide a nice, finished edge if you and your pup prefer that look for your space. Bound mats can be used anywhere! Click Buy Now to select your size.
Buy Now
Customize an Unbound K9Grass Mat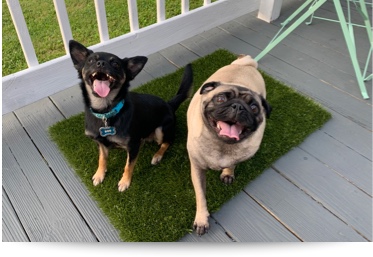 If you can't find a K9Grass Mat in the right size for your unique application, we can create a custom mat for you in the dimensions you specify. Click Buy Now to make your selections.
Buy Now
---
Premium Multi-Use Dog Grass Mats
Dog Potties
Fresh, clean relief.
Crates
Durability you can count on.
Kennels
Long-lasting and washable.
Carriers
On-the-go comfort.
At Home
Natural texture dogs love.
If you're familiar with K9Grass synthetic turf by ForeverLawn, then you'll be happy to know that our premium K9Grass Mats offer all the benefits of our turf in a convenient, portable dog grass mat. Whether you're on the go, potty training at home, or making the best of a small living space, K9Grass Mats offer your dog a clean, soft, and comfortable surface that's washable, non-toxic, feels realistic, and is easy on their joints.
---
All the premium benefits of K9Grass synthetic turf by ForeverLawn in a convenient, portable mat.
Antimicrobial
Creates a cleaner, better smelling environment.
Cleanable
Easy to wash. Simply take your mat outside and hose it down.
Durable
Our strong, knitted backing discourages digging and provides lasting durability.
Drainable
Flow-Through Backing™ for 100% edge-to-edge drainability.
Realistic
K9Grass Mats mimic the look and feel of real grass.
Non-Toxic
K9Grass Mats are non-toxic to humans and animals.
Portable
Easy to move from one location to another.

Made in the USA
Manufactured in the USA with the highest quality materials available.