"The grass that will last."
By Linda Stalvey
When one or more dogs gather, the turf will be challenged! Whether it's a dog park, kennel or boarding facility, turf quickly turns to mud and dirt, and Rex, Ben and Molly begin to smell and look like wet rugs.The grounds manager, the dog owner and facility staff are not happy. The only being that don't seem to mind—which by no means is universal—are the dogs. Having fun outside is doggie nirvana. Mud, odor and maintenance cost are the three challenges in dog park management.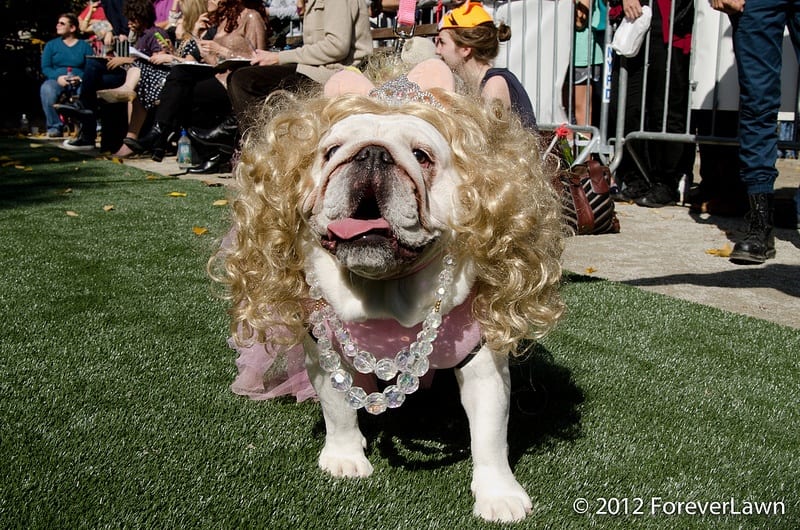 Enter ForeverLawn's K9Grass
Introduced in the first quarter of this year, K9Grass is quickly becoming a product of choice for many dog-facility owners. The novelty of the products construction even warranted an article in USA Today.
K9Grass is a synthetic grass specifically designed for dogs. It has a dense blade structure that allows doggie deposits to be readily scooped up. The back of the product has multiple holes for continuous and instant drainage; therefore, K9Grass is easily hosed down. An antimicrobial agent is built in to the blade structure, reducing odor. There are approximately 30 K9Grass dealers across the country.