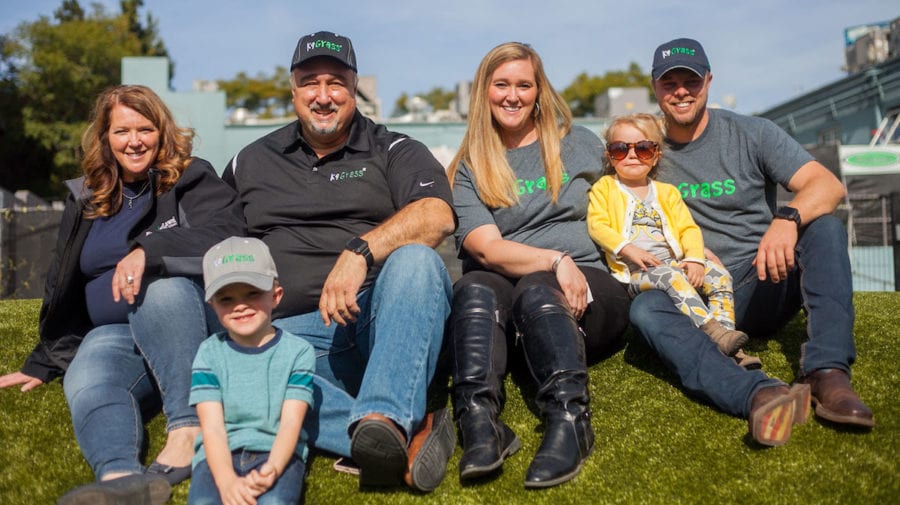 Are you missing out on all the benefits of synthetic grass for dogs? For a surfacing solution in dog-centric spaces like doggy daycares or vet facilities, a product can't simply look good—it has to perform well, too. This superior performance comes from a product designed specifically for your application—dogs!
As leaders in the synthetic grass industry, we recognized a gap in the market for a product addressing the niche challenges dogs can present. We didn't want to simply repurpose or relabel an existing turf product and claim it to be "pet-friendly" or "designed for dogs." We knew we wanted to dedicate the brand to innovation for dog-specific applications.
Enter K9Grass, a product designed specifically for dogs. Drainage, cleanliness, safety, and durability make our synthetic grass different from all others on the market. Fast forward years later and we now have three different products under the K9Grass name. We have even developed an on-the-go solution that offers the same great benefits in a smaller, portable version—K9Grass Mats. It's because of our team dedicated to innovation that we're able to create a product that's unrivaled in the industry.
Meet innovator and pet surfacing expert Ken Karmie.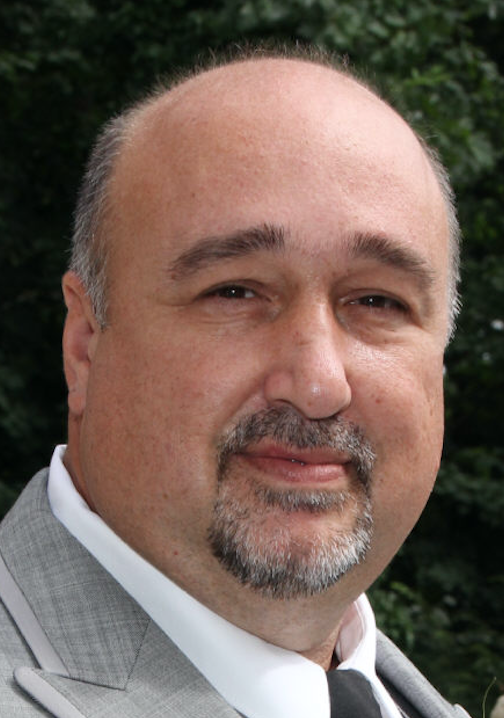 One of the innovators behind it all is K9Grass brand manager Ken Karmie. Featured on PRWeb, Karmie was named the "pet surfacing expert". In the same article from PRWeb, Karmie explains, "The K9Grass solution has been 17 years in the making. We've eliminated infill, reduced maintenance, added antimicrobial protection, and changed the construction from a urethane backing to a knitted backing—all important components."
So what exactly is a "pet surfacing expert"? It's someone who has been involved in their fair share of synthetic grass installations and has seen firsthand the pitfalls of using standard artificial turf with dogs. It's someone who has dedicated years to researching and studying the unique needs of dog parents, commercial pet facility owners, and even parks and rec officials. It's someone dedicated to innovation.
ForeverLawn is highly invested in research and development, which is why they appointed Ken as Brand Manager to advance the K9Grass brand. When there's someone forward-thinking and in-touch with the latest technological advancements in the synthetic grass industry like Ken Karmie behind a brand, this is when it really takes off.
Synthetic grass for dogs solves problems; it doesn't create them.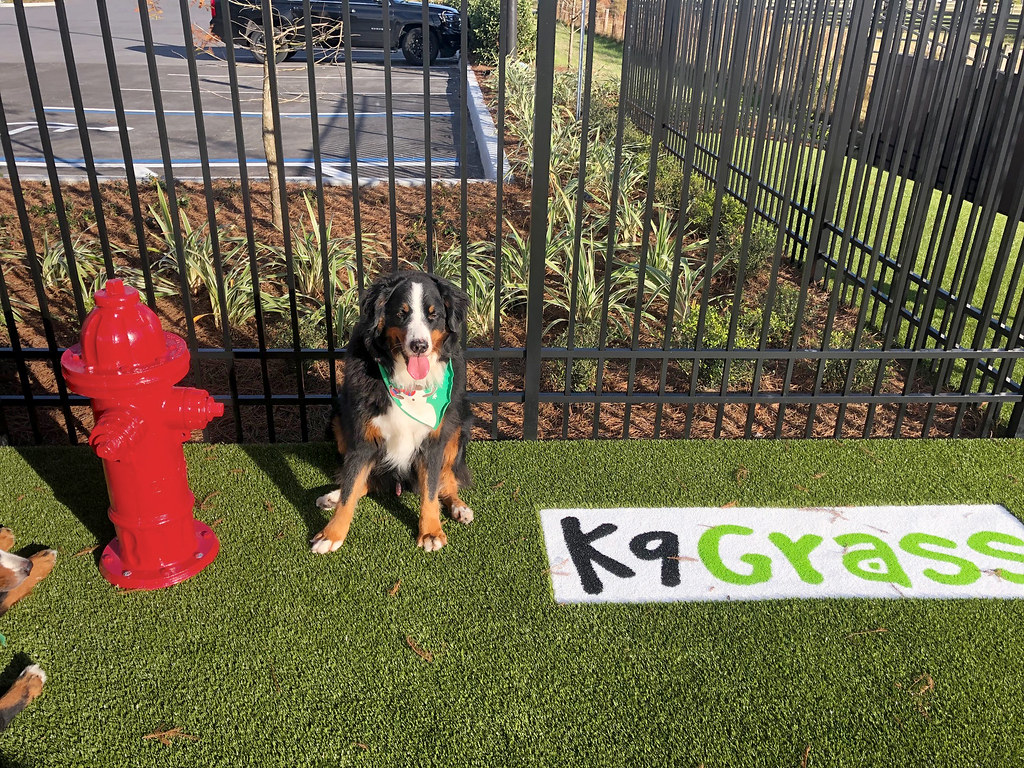 We design all of our products keeping in mind the unique challenges that dog owners and pet facility owners face. What's often lacking with other synthetic grass products is an installation system that complements the product. K9Grass as a holistic solution combines a high-quality product with advanced installation methods formulated specifically for use with dogs.
Creates a smelly, unsanitary environment.
Urine drains efficiently through our knitted backing and AlphaSan® antimicrobial technology deters mold and bacterial growth.
Tears up grass and creates patches.
Blades are interwoven with fibers to create a unique knitted backing with added strength and durability.
Creates holes, kicks up dirt, and gets dirt in their paws.
That same strong and durable backing that holds up to roughhousing also deters digging.
Puddles and muddy spots form.
100% edge-to-edge drainage ensures no excess water is left to create a muddy mess.
High-traffic areas like dog parks become worn and patchy.
Our unique knitted backing and superior construction combined with quality material selection ensures lasting durability.
K9Grass is making strides in the synthetic grass world.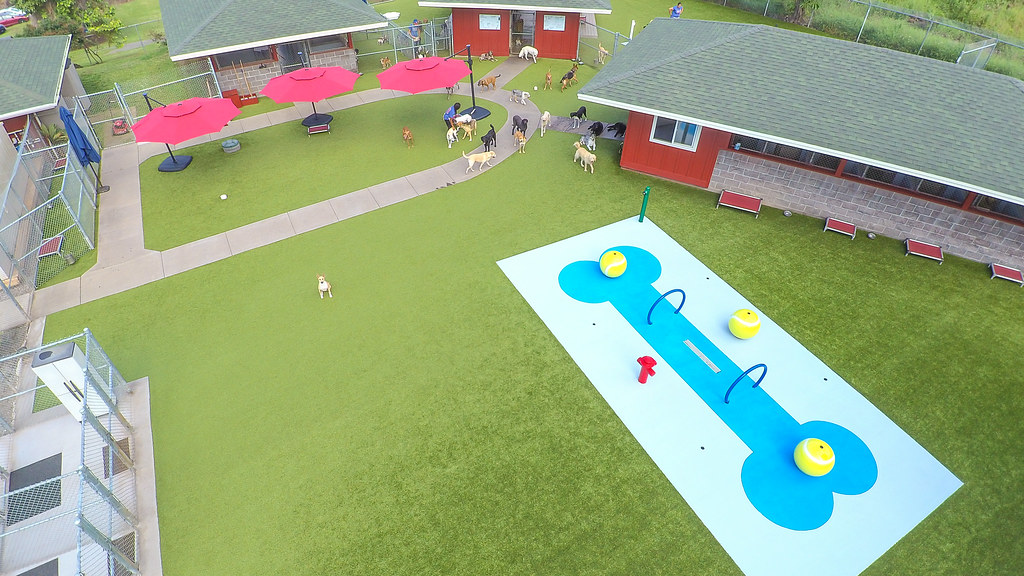 We're the first to create synthetic grass designed specifically for dogs—and we've established K9Grass as the best, highest-quality synthetic turf for dogs you can find. Being the first to do it, we're also the first to incorporate a lot of game-changing features into our turf:
AlphaSan® Antimicrobial Technology – Built right into the blades to help foster a cleaner, better-smelling surface.
Flow-Through Backing™ – Designed for 100% edge-to-edge drainage that allows water and liquid waste to drain efficiently from the turf.
Patented Indoor Flushing System – Designed to create indoor artificial grass areas for pets (K9Grass Flushing System).
No-Infill Design – Short, dense blade structure doesn't require infill, which often promotes the collection of hair, debris, and urine and cannot be changed out.
Made in the USA – Products manufactured in the USA to exceed stringent lead-free guidelines.
If you want to learn more about the specific features and benefits of our synthetic grass, visit our FAQ page!
Our advanced synthetic grass can be installed anywhere.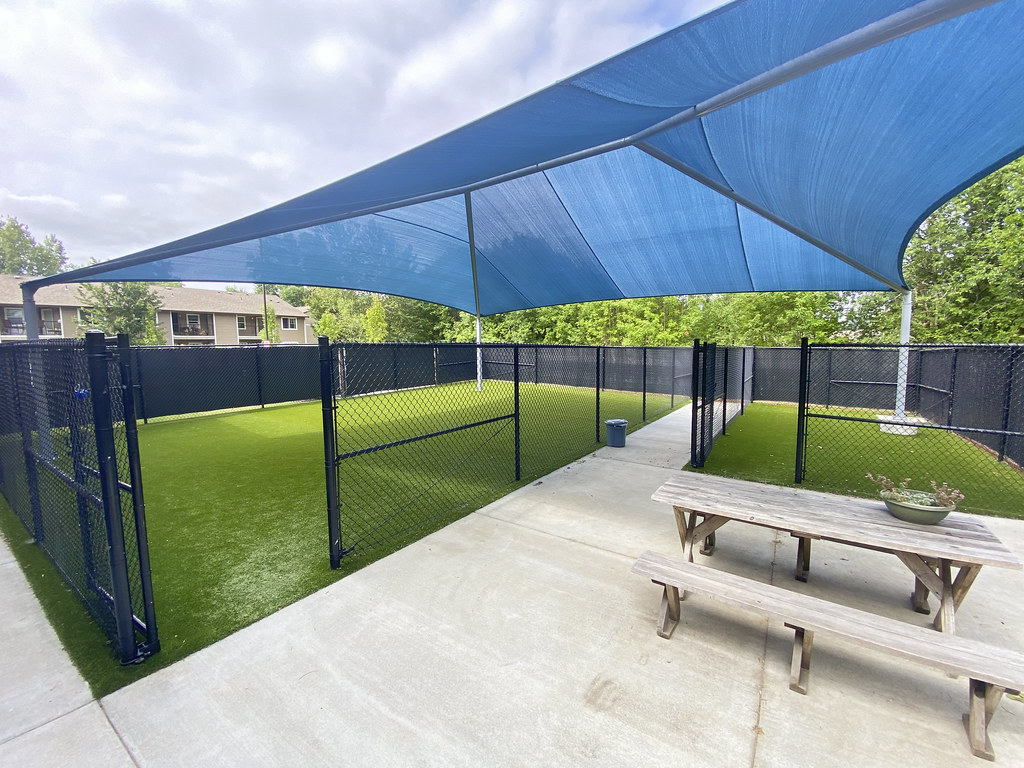 Simply put, you can install K9Grass synthetic turf almost anywhere, and this is a direct result of the innovation that Ken brings to the brand. K9Grass is ideal for any dog-centric space, from a home backyard to a doggy daycare. It can even be installed indoors utilizing our revolutionary, patented Indoor flushing system (K9Grass Flushing System).
Residential lawns.
Dog runs.
Dog parks.
Veterinary centers.
Doggy daycares.
Kennels and boarding facilities.
Grooming facilities and pet spas.
Airport pet relief areas.
Pet stores.
Hotels and resorts.
Apartment complexes.
K9Grass is a smart investment for commercial pet facilities looking to grow.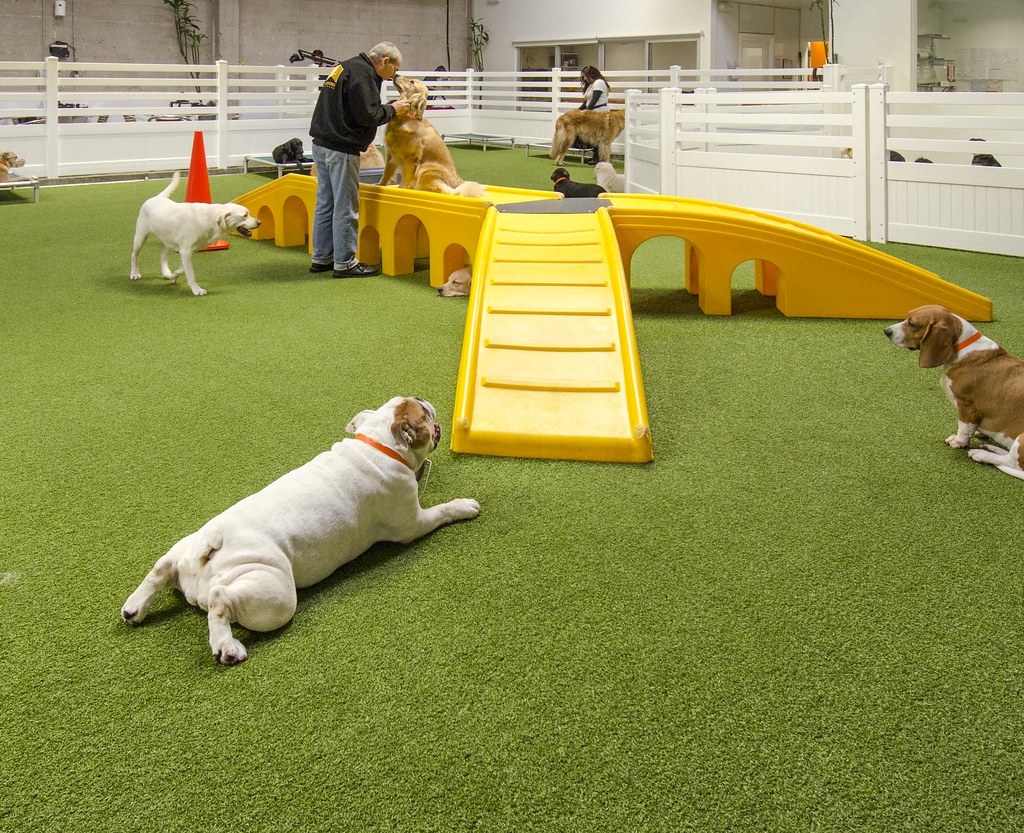 The simple maintenance of K9Grass not only makes it easier on the staff at commercial pet facilities, but it also impresses customers and keeps them coming back for more. With synthetic grass designed specifically for dogs, you can take your business to the next level and reap greater profits because of it. Plus, you can feel confident in your investment because K9Grass comes with an industry-leading, 15-year warranty. This is pretty unheard of in the artificial grass industry and is our way of letting you know that we're confident in our products—and you can be, too!
So why K9Grass? It's simple:
Designed specifically for dogs.
Easier maintenance for staff.
More confidence in your investment with an industry-leading warranty.
Take a look at the cost-benefit analysis for a commercial pet facility below to get a better idea of the value you can get from a K9Grass installation.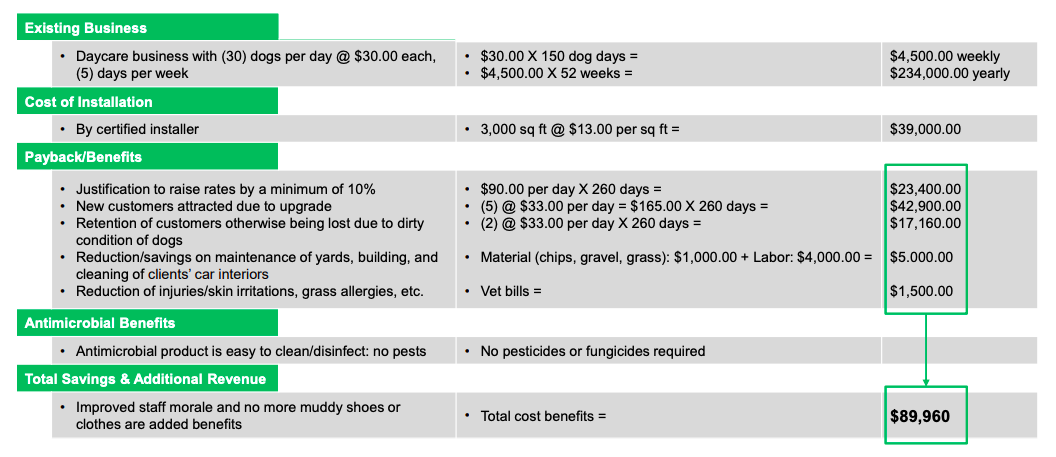 As you can see, there's opportunity for significant revenue generation and cost savings when you switch to synthetic grass designed specifically for dogs. Interested in seeing an analysis specific to your business? Request a consultation below.
Schedule a consultation with the K9Grass team.
Thanks to the innovation behind K9Grass, we're helping pet care businesses grow and create cleaner, safer, better-smelling spaces for dogs. Let's set up a time to talk! Contact us to request a complimentary consultation today.