The knitted, Flow-Through™ Backing of K9Grass® synthetic turf provides 100% edge-to-edge drainage at rates in excess of 1,500 inches per hour up to 3,000 inches per hour, which is about 100 times faster than standard synthetic grass.
The diagram below compares K9Grass synthetic turf against the industry standard for "pet-friendly" turf.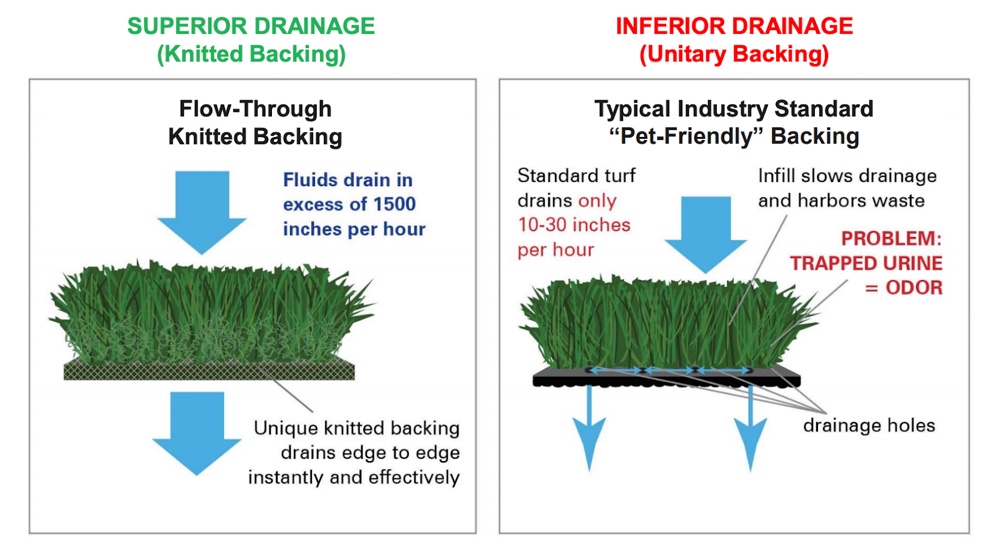 Click here to watch a video demonstration of liquid draining through K9Grass synthetic turf.
Have Questions?
If you can't find the answer to your question, we'd be happy to answer it for you! Contact the K9Grass team today for more information or to schedule a free consultation.